Hi Friends!  I'm taking a break from sharing a card to share with you this really easy homemade ice cream cake recipe that I posted on my FashionMeetsFifty site.
Homemade Ice Cream Cake Recipe
Just in time for summer, I'm sharing with you this very easy homemade ice cream cake recipe!  It's not my invention; I honestly don't remember where I first found it.  It's probably a Pinterest recipe that I pinned and actually attempted! (Oh, if only there were more hours in a day to try all of those fun pins!)
I didn't take any photos while I was making it because, frankly, I didn't think it would turn out so pretty!  I certainly don't want to buy all of the ingredients again and make another one so that I can take step-by-step pictures,  because that would mean I would have to EAT another one, too.  But don't worry!  It's so easy, you don't need step-by-step photos!
Easy For You, Easy For Kids:
This homemade ice cream cake recipe will certainly be your go-to summer party favorite.  Not only is it easy for you to make, but your kids can help you make it or even make it on their own.  You'll be the hit of any party, I promise!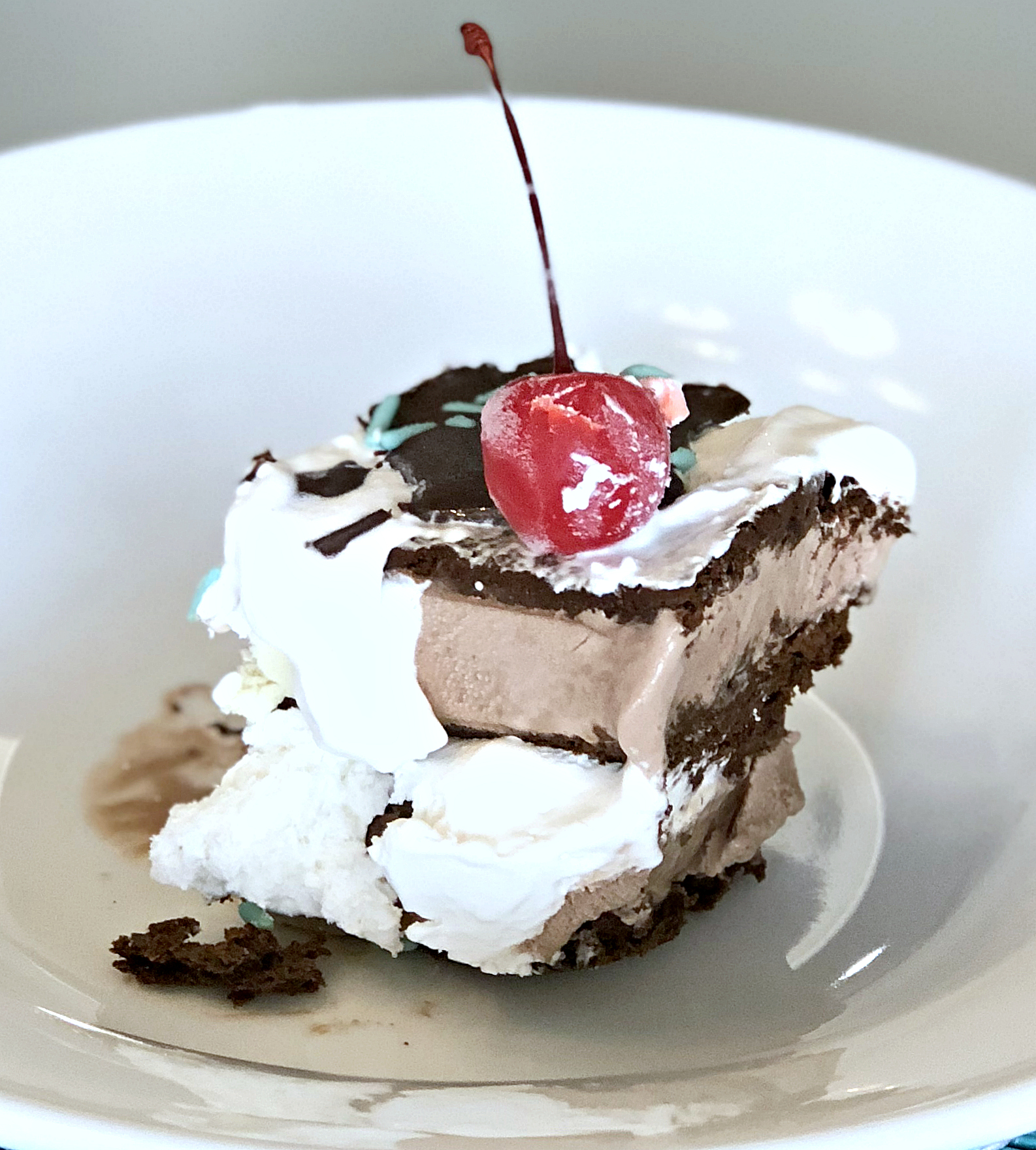 Ingredients:
two boxes of 12 ice-cream sandwiches, any flavor
two containers of Cool Whip
one bottle of Magic Shell
one jar of maraschino cherries
sprinkles, any color
one 13×9 dish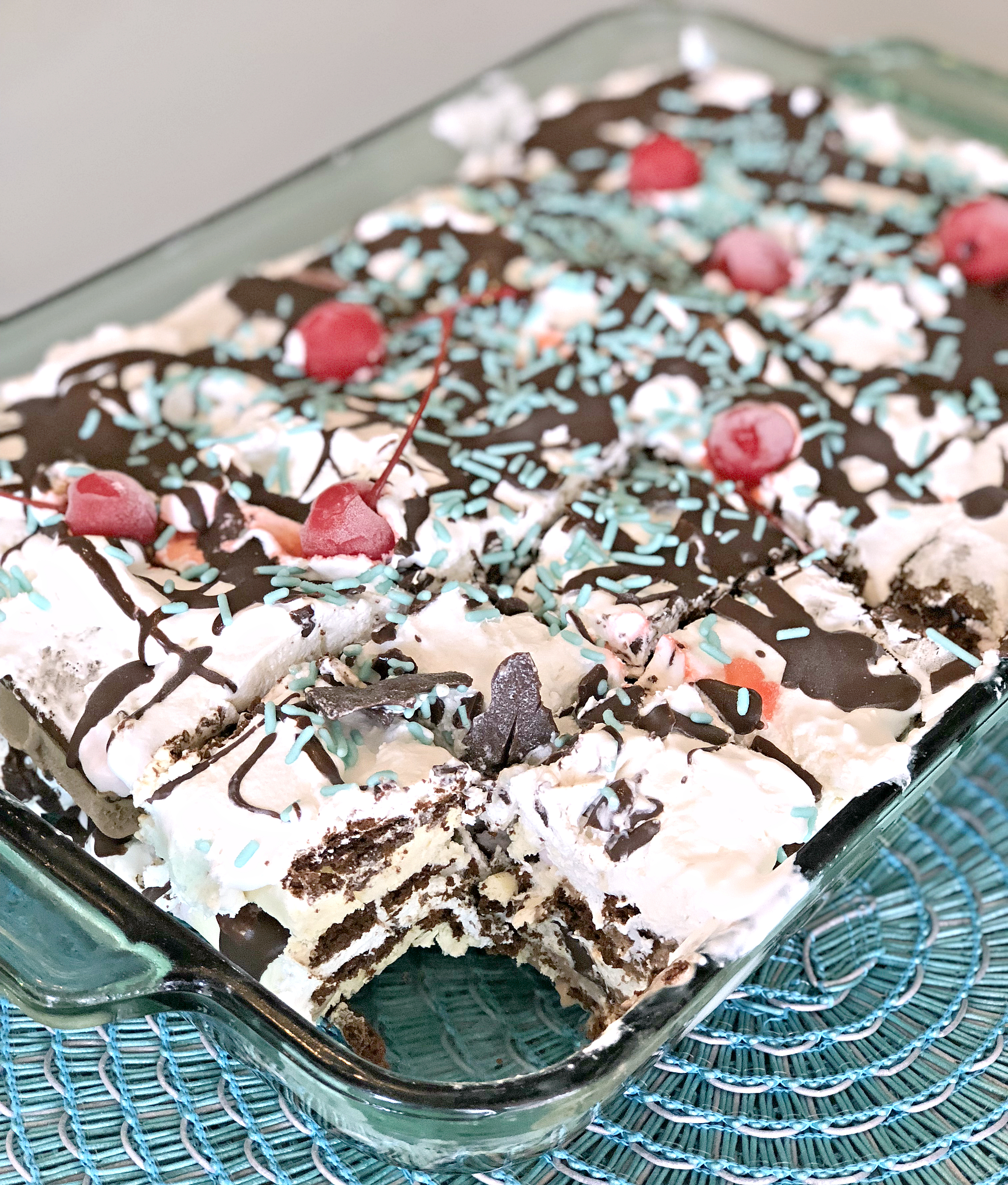 What You Do:
Unwrap the ice cream sandwiches
Layer one box (12) of ice cream sandwiches to cover the bottom of the 13×9 dish (don't be afraid to break them or cut them to fit!)
Cover the ice cream sandwiches with one tub of Cool Whip
Drizzle half of the bottle of Magic Shell over the ice cream sandwiches
Layer the second box of ice cream sandwiches on top
Cover the second layer of ice cream sandwiches with the the second tub of Cool Whip
Drizzle the remaining Magic Shell over the Cool Whip
Add sprinkles
Add cherries
Put it in the freezer until you're ready to eat it
THAT'S ALL!!!!!!!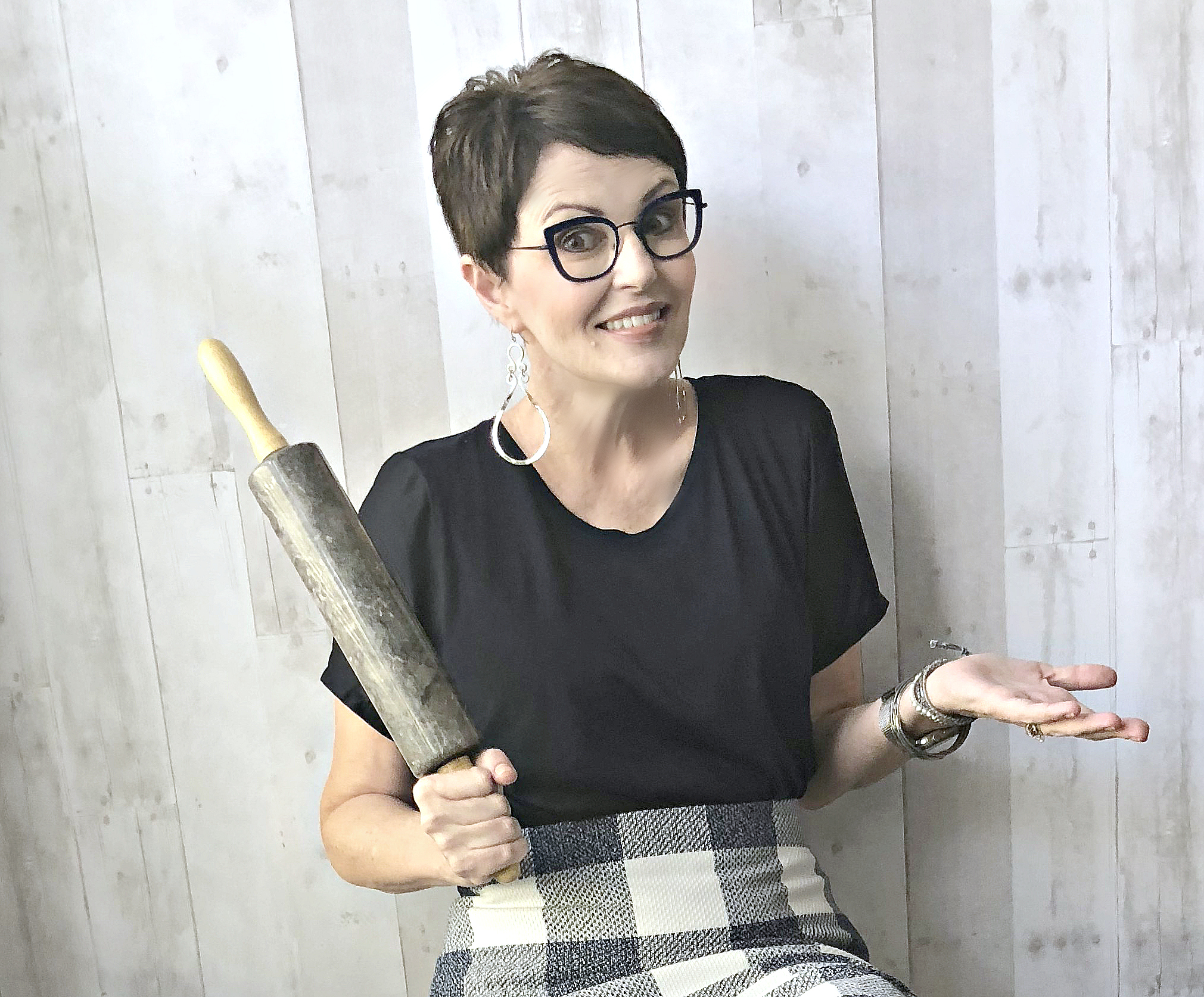 You can post a comment and share your photos with us or send me a DM of your pics to my Fashion Meets Fifty Instagram Messages and I'll post them on my Insta-stories!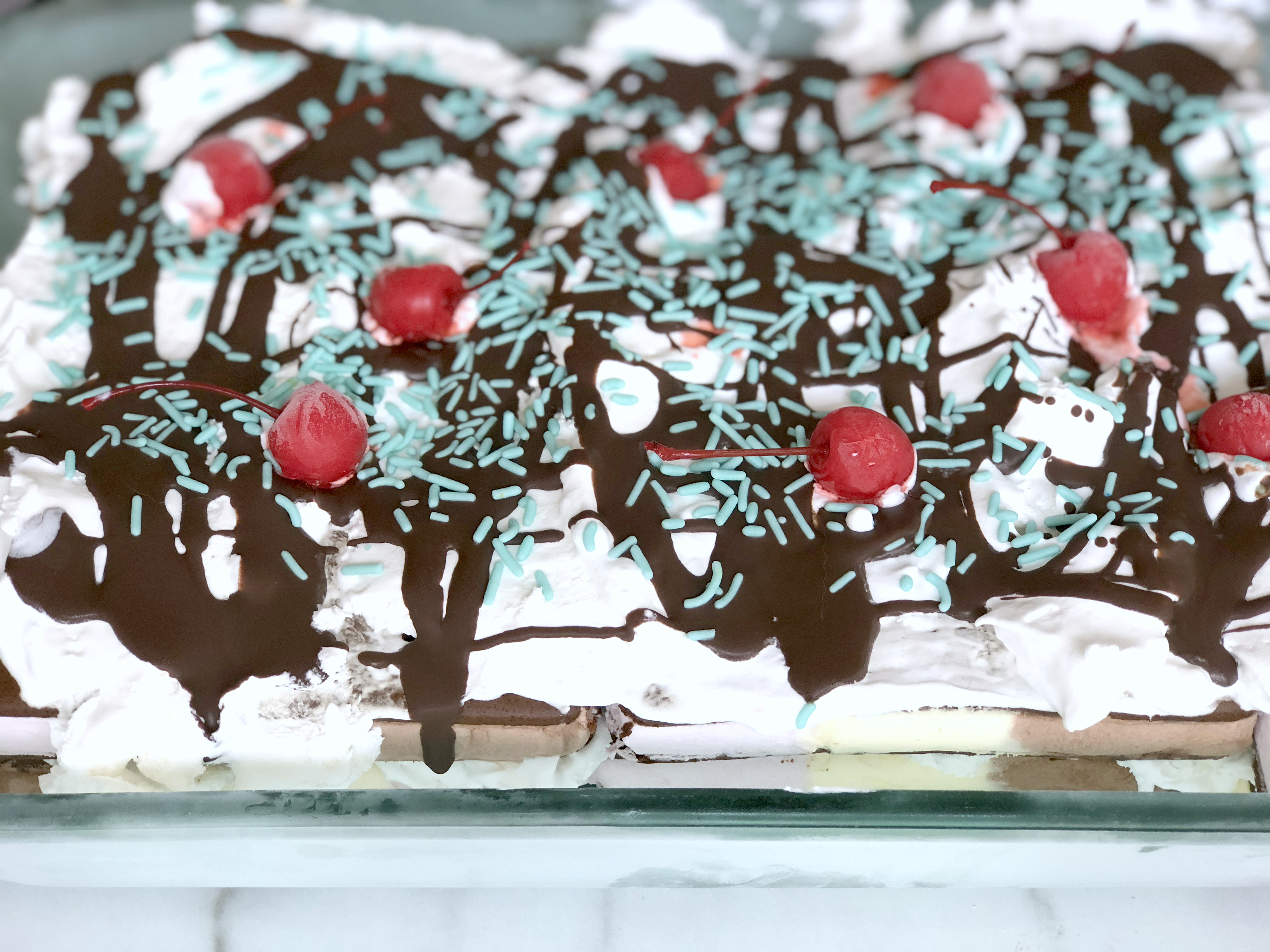 Ice Cream is My Favorite Food:
Ice cream is absolutely, hands-down, my favorite food. I eat it every day.  I know it's unhealthy.  I know it has a ton of cholesterol. I know all of that.  But sometimes, you just need a weakness, right?  This homemade ice cream cake is definitely my new weakness.  But since it's homemade, maybe it's my strength?  I'll go with that!