Greeting Card Subscription Box:
Tropical Flamingo Collection
I was invited to attend a lovely luncheon at The Breakers Hotel last week to benefit the Cancer Alliance, a wonderful organization that assists families by easing their financial burdens.  I wanted to thank my hostess, so I created a special greeting card subscription box that I'm calling the Tropical Flamingo Collection.
This greeting card subscription box is different from the others.  It contains eight specialty cards instead of the regular ten cards.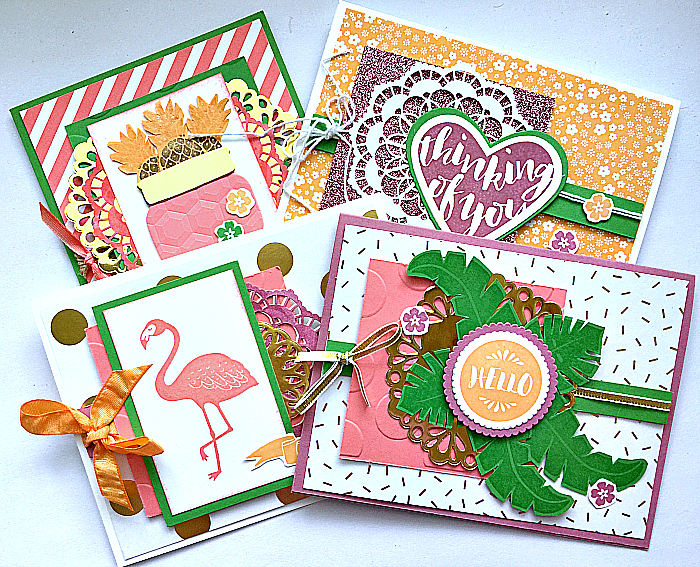 I love the fun colors and the many textures that I used to create the cards in this greeting card subscription box.
To order, click HERE.  Request "Tropical Flamingo" on the checkout page if you would like this collection.
Remember, a portion of the proceeds of the sale of each box goes to help Cosmetics for a Cause.
Let's get back to the luncheon for a minute.  Brooke Shields was the special guest speaker.  My hero from my teenage years!  She was kind enough to do a quick selfie with me!  Go Brooke!!!