Every
teacher I know just loves fun stationary! Imagine how excited your
child's teacher will be when she (or he) receive this handmade
stationary box filled with cards…and pencils, too!
This is the perfect gift for kids of all ages to give to their teachers, from pre-school all the way up through high school.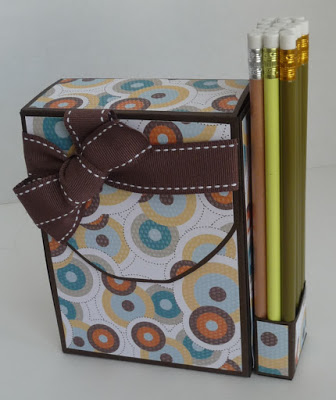 The inside of the box has a divider to separate the cards and envelopes.
Once the cards are all used up, the teacher can use the box as an index
card holder for students to use when they check books out of the
classroom library.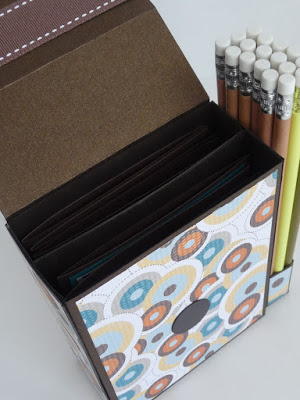 Teachers
love writing thank you notes to all of their classroom volunteers.
These handmade cards add the perfect personal touch! (Plus, a teacher
can never have too many pencils, right?)