Next week we'll get started on making this cute table!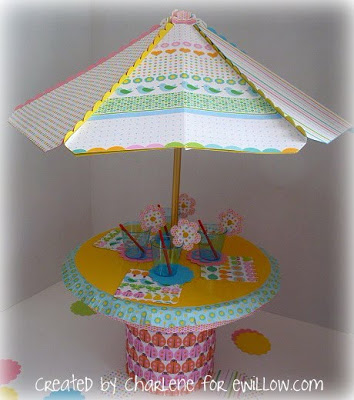 Supplies for Patio Table:
1) 12" x 12" piece of ½"- thick foam board
2) #13 knitting needle
3)
4-7/8" half-ball of florist's foam (or something to stick the knitting
needle into in case you make the hole too big in the shaker box; if you
are careful when you make the hole, you might not need this)
4) 2 sizes of round dishes for tracing; one with a 10" diameter, the other with a 12" diameter
5) 6" tall x 5" round shaker box with lid
6) this is the UPC code for the shaker box so you know the correct size to buy
7) utility knife
8) mod podge
***you'll also need an assortment of 12" x 12" decorative paper***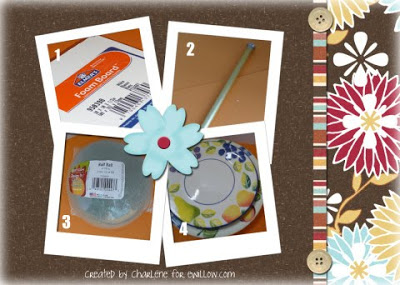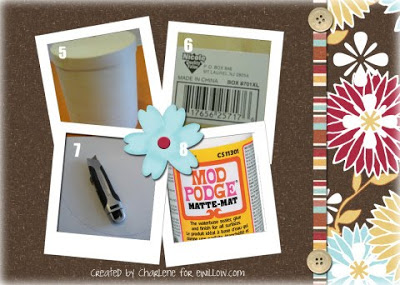 Supplies for umbrella: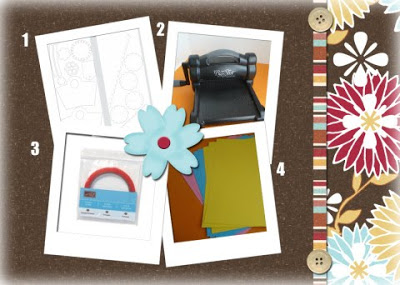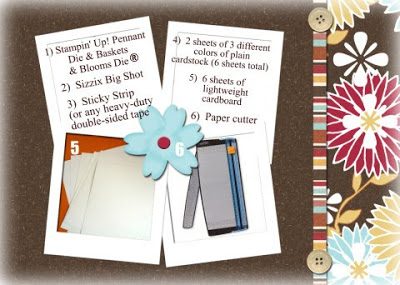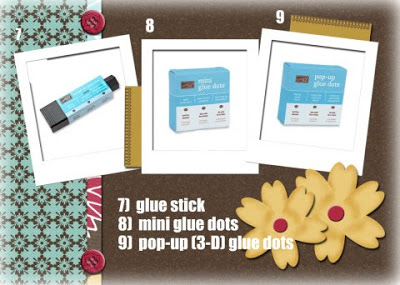 Tutorial Coming Monday!!
(I realize
it might be difficult to obtain the Sizzix machine and Sizzix pennant
die. Send me an email and I can help you with the pennant pieces.
info@ewillow.com
)