I am happy to report that I am putting the past two weeks behind me.
My husband is doing well! Thanks again for all of your emails of
well-wishes.
I am back working on a couple of upcoming
projects. The first is creating an invite for a 75th birthday party for
twin brothers. My dad and his twin brother will be celebrating their
75th birthday next month.
Here is a sneak-peek of what I am going to use as the cover for the
invitation. Who doesn't love a chubby, smiling, baby? And two chubby,
smiling babies are even better, right? Add some cute, old-fashioned,
lace-up baby shoes to the mix, and you know these two must have grown up
to be a charming pair…(oh, the stories they tell of their childhood
shenanigans!)
Please share any ideas you have for games, decorations, and gift
ideas! The worldwide web has a plethora of ideas for kids' parties, but
for a party for 75 year-old twin brothers, well….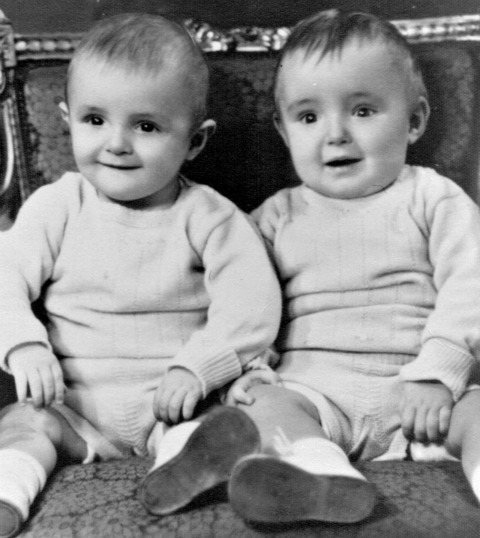 My dad is on the left, and his twin brother, Tom, is on the right. I think.