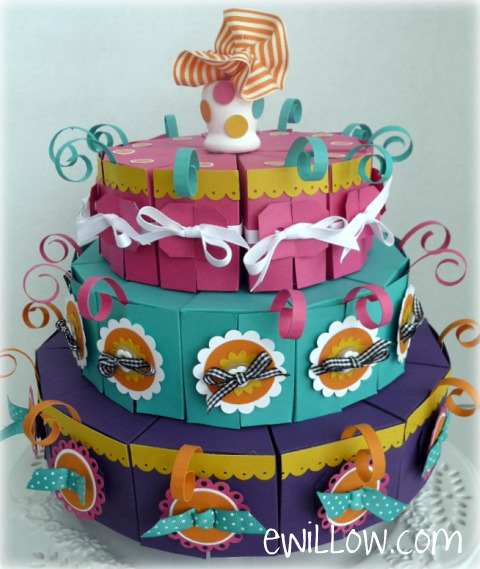 Supplies
Download
the Template (Print the template directly onto the cardstock. It's much
easier that way! You will need to print ELEVEN of each)
If you have a Cricut machine, click
HERE
for the template
Scissors
Hole Punch
Bone Folder for Scoring
Double-Sided Tape
Assorted Cardstock, Ribbons, Punches, & Embellishments
Instructions
1) Remember, to make it easier, print templates directly onto cardstock
**Please note that you need ELEVEN of each piece**
2) Cut out cake pieces on solid lines and score on dotted lines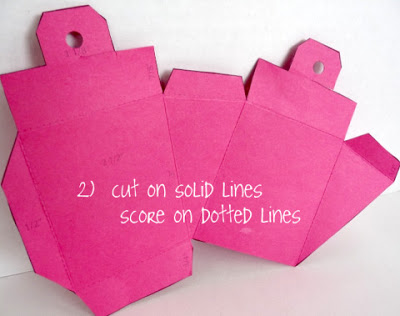 3) Apply double-sided tape to pointy flap and adhere as shown below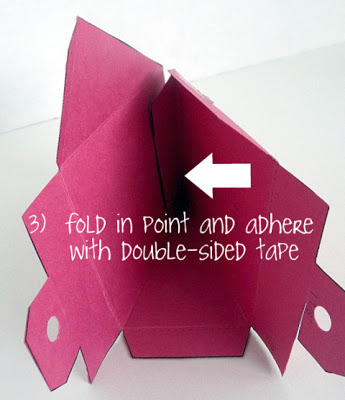 4) Apply double-sided tape to side flap and adhere as shown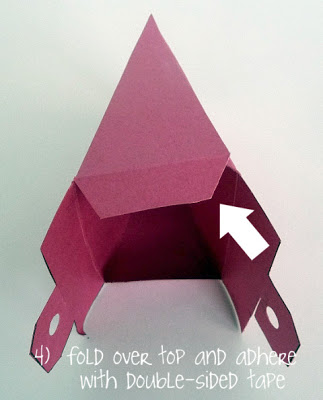 5) Bring flaps together and punch a hole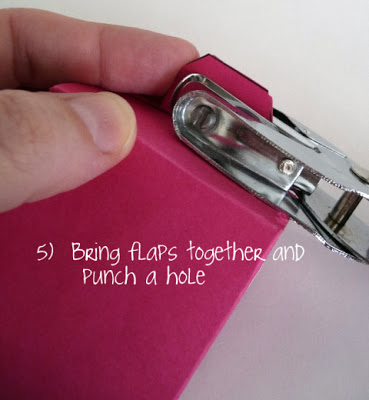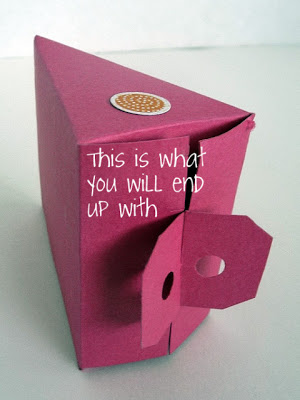 6) Feed ribbon thru one hole, wrap around box, and feed out thru other hole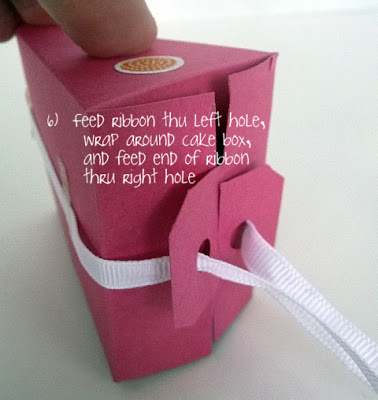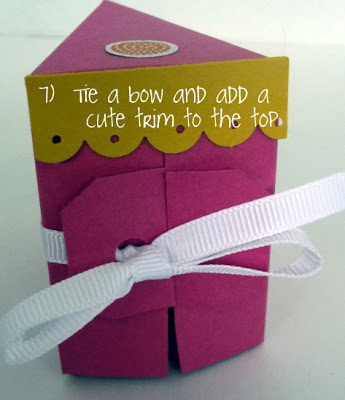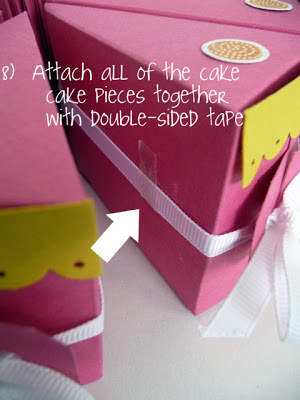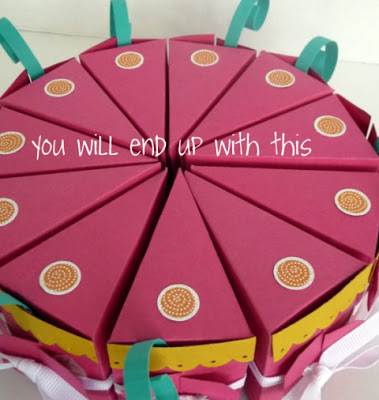 To make the curly things, cut strips of paper 1/2″ wide and curl the end around a pencil.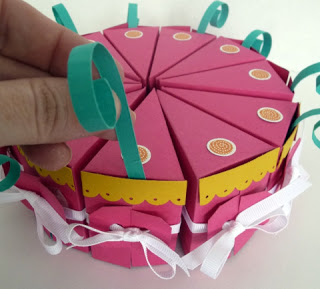 Decorate each slice any way you want! On the slices below, I punched out different shapes and glued them onto the flaps.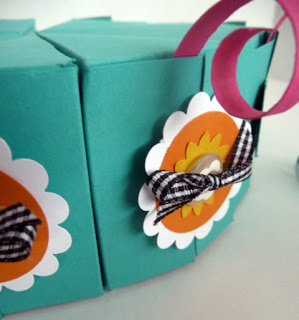 For the cake topper, I painted a wooden knob and added some paper circles. I gathered up some ribbon and adhered it with glue.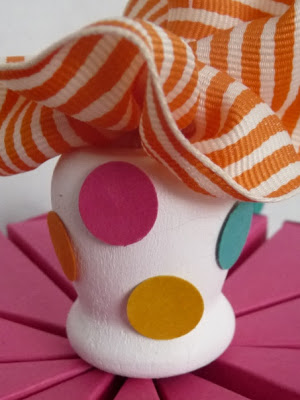 Now,
you try it! Remember to share the link to this tutorial on your blog.
Once you do, come back and leave your blog address with us in the
comments section below so we can all visit your blog. Have fun!