The
only thing I love more than the colors on this scrapbook page is the
adorable little girl in the photo!!!! I love how Erica's freckles "pop"
when she is in the sun; that's why I named this page "Freckles."
Not
only does this page remind me of our little freckle girl, but it also
reminds me of why it is so important to date my photos…I didn't date
this one, so now I have to go back and look through piles of photos to
try to figure out when this picture was taken. Shame on me!!!!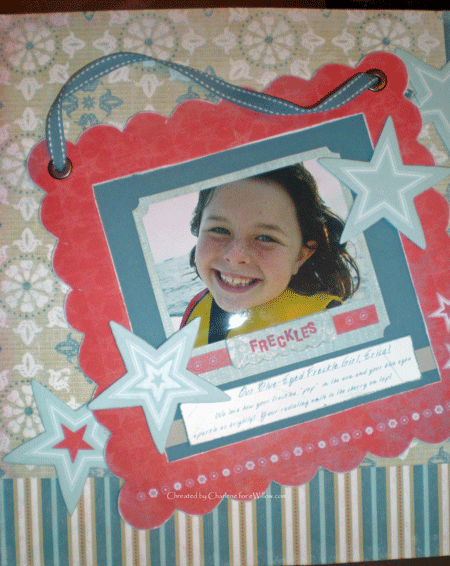 P.S. This scrapbook layout would also look great framed in a shadow box.
(Images copyright Stampin' Up!®)