Cards for Kids! ~ Teach Kids The Importance of Writing and Mailing Cards!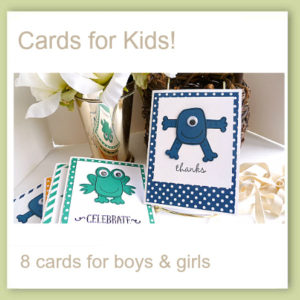 $24.95

Receive a one-time package of 8 unique handmade greeting cards for kids. The package contains an assortment of cards (two each of four designs) that say "celebrate" and "thank you" and can be used for and by girls or boys. Teach children the importance of sending handwritten cards. **cards may contain small or sharp pieces that could be harmful to children **some cards may require additional postage to mail
If you would like to request cards for specific occasions, enter the information in the Comments/Special Delivery Instructions on the checkout page.
Back to Plans / Add to Cart / Keep Shopping