To say that eWillow.com founder Charlene Harreveld loves greeting cards would be an understatement. Ever since she was a child, she remembers how exciting it was to receive a card in the mail. Charlene remembers how much fun she had sending cards and letters to her friends and family. Little did she know that greeting cards would play such an integral part in her life.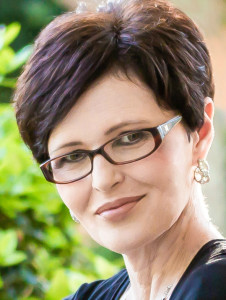 Charlene founded eWillow.com as a way to make the process of giving and receiving greeting cards easy and convenient. How many times have you needed a card for a certain occasion, only to find yourself having to run to the store to buy one at the last minute? With a subscription to eWillow.com's monthly or quarterly card packages, you never have to be without a greeting card again.
Whether you subscribe to the quarterly or monthly card package, or try us out with a one-time package, you can rest assured that the greeting cards you receive will be of the finest quality and creation. Each card is handmade individually and exclusively by Charlene herself and is made of high-quality cardstock and embellishments.
To find out more about the card packages that eWillow.com has to offer and how you can have greeting cards delivered directly to your door, visit our "Shop" page.
Never be without a greeting card again.
Check out Charlene's blog where she shares tips, tutorials, and more about all types of DIY crafting projects.