It is time we have an open discussion. Have you ever gone to someone's house and they serve you a drink in a Styrofoam cup? How did it make you feel? Have you ever attended a fabulous event and someone disrespected the event by dressing like they were ready for a day at the beach? In my book, these are both faux pas. (If anyone knows the plural form of faux pas, please let me know!)
I hereby declare that sending an eVite is also a faux pas. Why would anyone leave it up to cyberspace to deliver an important piece of information to a recipient? Would you send your wedding invitations via email? Text message? Facebook? It is just unacceptable!
Judge for yourself. Would you rather receive a message in your inbox inviting you to a birthday party in your honor, or would you rather receive this in the mail: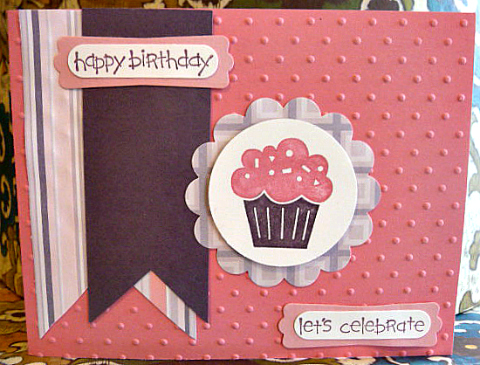 I have been making on average about twenty birthday party invitation a month for my church's women's group. They hold a monthly birthday party for all of the women who have a birthday during that month. Imagine how special they feel when they receive a tangible invitation. I am sure that the women who haven't been to church in awhile feel extra-special. This is a job that I am happy to do.
Now repeat after me... eVites are unacceptable!!! Faux pas to the max!