Here is a quick look at some of the cards that have shipped in one of my latest card collections. Each month, I try to stick with a theme for each set of cards I create....I function much better when everything matches, or at least blends. I name each collection, mainly to keep all of the orders straight to ensure that a client doesn't receive the same collection twice.
Sweet Sorbet Collection I: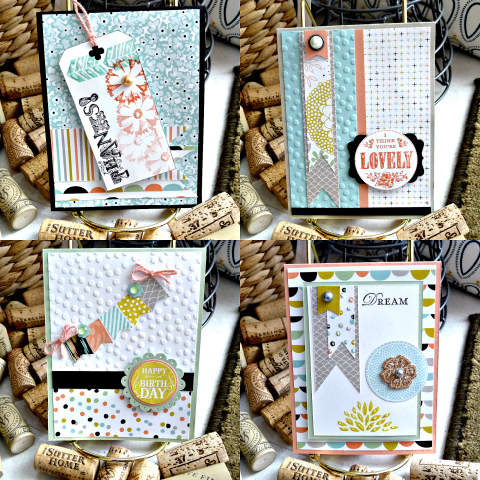 When I make a collection, I only make enough for ten packages. That means that once a collection is sold out, it is gone forever. This ensures that the cards you receive really are unique. Unlike a store-bought card, you won't run the risk of giving the same card as someone else when you give an eWillow.com greeting card. Here is a closer look at one of my favorite cards from this collection: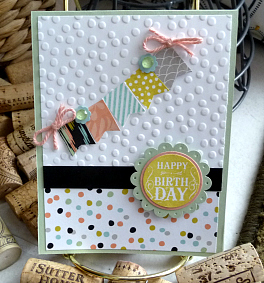 Our quarterly card package has been a big hit! Many have ordered them as gifts. A box of handmade greeting cards makes a unique gift that the recipient can actually put to good use. One-time card packages are also available. When you place your order, there is a place in the checkout process where you can add a special message. We are happy to oblige! Make a list now so you're ready to place your orders before the holidays...they will be here before we know it. Ugh!