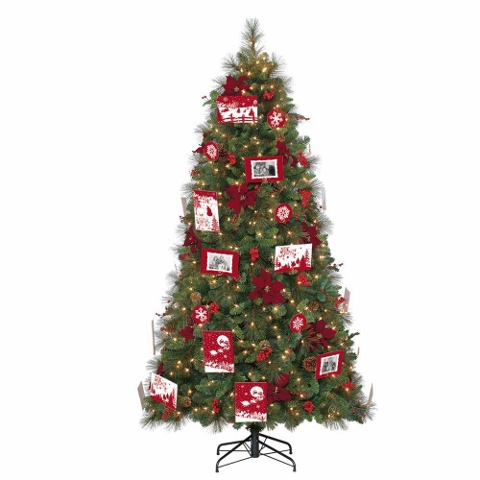 You guys! This tree by Hallmark that I stumbled upon in Home Depot just might be the coolest thing I have seen in a really long time! I walked into Home Depot tonight with my husband to buy some hooks for our garage, and the tree, which was fully assembled on display, immediately caught my eye. I was so taken by the beautiful decorations that I didn't even realize what I was looking at until my husband pointed out to me what the tree was all about: it holds Christmas cards!!!! FANTASTIC!!!! What could be better than that??? What an ingenious invention! Take a closer look: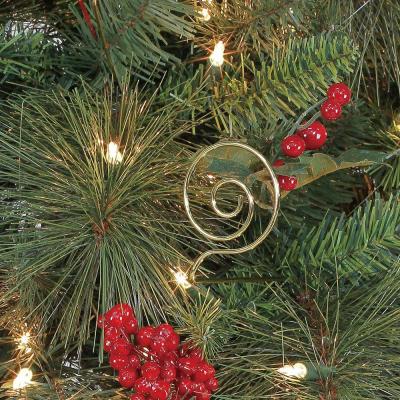 The tree comes pre-lit and pre-decorated with these wonderful gold hooks for the greeting cards. BUY THIS TREE NOW!!! It is on sale for only $99.50! Click HERE to buy, but first read the details from the Home Depot website:
Spruce up your living room this holiday season with the festive Hallmark 7.5 ft. Victoria Spruce. Fully decorated and pre-lit with sparkling clear lights, this tree features unique display branches to customize with pictures, cards or other personal decor. A convenient tree storage bag, shaping gloves and Hallmark Holiday Activities Booklet are all included.
7.5 ft. tall and fully decorated
1100 flame-retardant branch tips and 550 SureBright clear lights for full, sparkling look
Features unique display branches to customize with pictures, cards and other personal decor
Extra sturdy top branch will support your favorite tree topper
With Quick-Set technology, lights will illuminate automatically as you connect each section of the tree

********
This tree is also perfect if you sell greeting cards. You can haul it with you to craft shows or use it in your brick-and-mortar store to display cards for sale. I want five of them to replace the trees I used at my last show. Remember this?
*********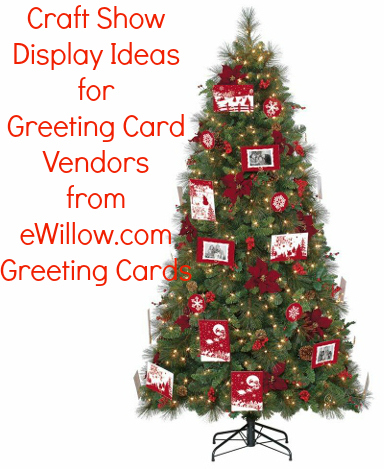 If you already own this Hallmark 7.5 ft. Pre-Lit Victoria Spruce Artificial Christmas Tree, leave a comment with a link to your blog so we can see photos of how you decorated yours. I would love to see your creativity!
(This is NOT a sponsored post. I did not receive any compensation from Hallmark or Home Depot and I will not receive any compensation if you purchase the tree.)