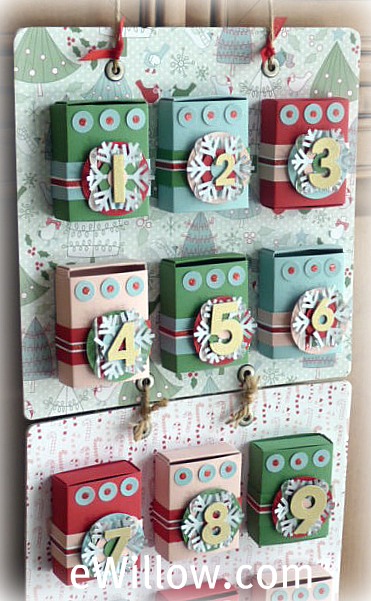 Now that you've finished assembling the boxes and frames, it's time to tie up all the loose ends and connect the frames together to create the wall-hanging.
I used twine, but you can use whatever you want. Just make sure you cut the pieces the same size so that the calendar hangs evenly.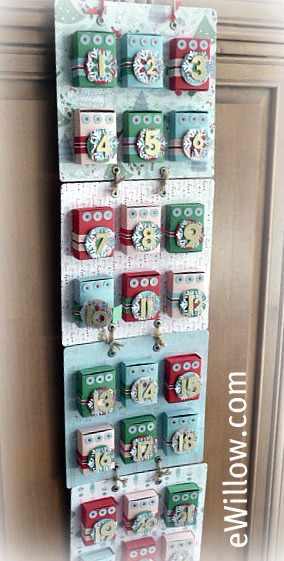 I'd love to see your creations! Upload them to your studio and to eWillow.com's Facebook page. Sell them, too!!
If you would like to purchase a Christmas Countdown calendar, they are $29.95 plus S/H. Send an email to info@ewillow.com to order yours by November 26th.
For a review of the tutorials:
For the box template, click HERE
For the box tutorial, click HERE
For the frame tutorial, click HERE
To order supplies, click HERE
For questions, send an email to info@ewillow.com