Let's welcome summer a month early, shall we? Take a look at this fun ice cream cone slider bookmark card I created over the weekend. It was so fun to make!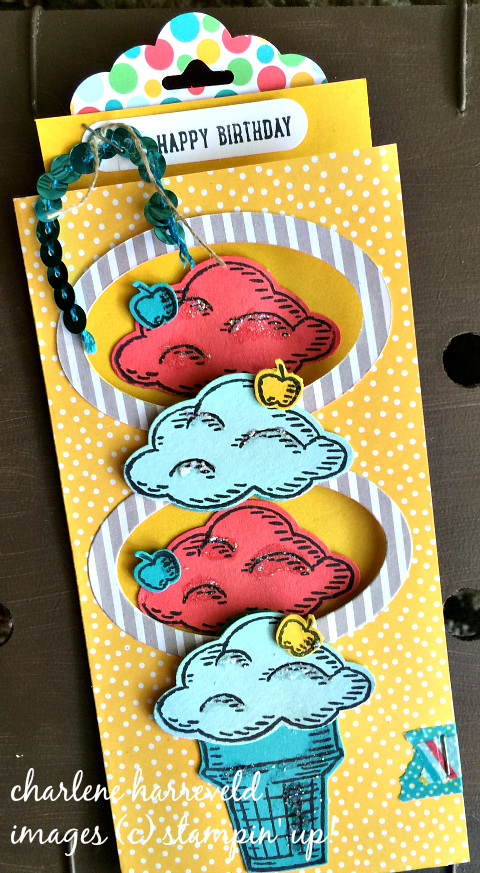 I used the Sprinkles of Life stamp set from the upcoming 2015-2016 Stampin' Up! Annual Idea Book and Catalog. I love this new set, not only because it has twenty-two different images, but because Stampin' Up! will donate $3 from the sale of each set to Ronald McDonald House Charities. It's a win/win for everyone!
Would you like to receive this card as part of your subscription greeting card package?! You will just have to order and see if it will be included!! (wink/wink!)
Take a look at the bookmark: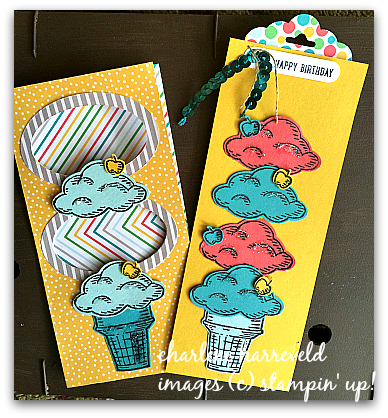 Welcome, summer!
*****
I have a personal story to share about Ronald McDonald House. My dear friend, Cindy, knows firsthand of the wonderful services provided by Ronald McDonald House. Immediately after she gave birth to her daughter, Ashley, Cindy was able to recover at Ronald McDonald House. Her daughter was born with Spina Bifida via C-Section. Immediately after she was born, Ashley was taken to a children's hospital for surgery. Cindy was taken to the Ronald McDonald House associated with the children's hospital to recover from her C-Section. Cindy was so thankful that she was able to recover at a location that was close to her new baby. She was able to visit Ashley every day.
Thank you, Stampin' Up!, for your part in helping Ronald McDonald House Charities!