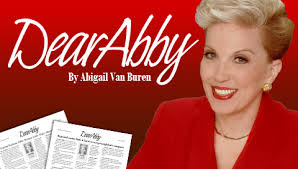 My friends! I have been telling you this over and over and over again, and now that our dearest Dear Abby has finally put the words on paper, I am hoping my point will be validated. Let me quote directly from her column today titled Give Gift of Your Service to Help Out Older Parents , where she describes different gift ideas that you can give to your parents (and might I also add to your friends, too):
"Stationery, stamps and some felt-tipped pens make handy gifts that can be used throughout the year." - Dear Abby
And there you have it! When has our Dear Miss Abby ever led you astray??
Click here and get busy shopping. Give people who have everything something they will really appreciate and can really use. They will thank you over and over and over again. I promise!!
To sweeten the deal, since it is CYBER MONDAY after all, you will receive some free postage stamps with your quarterly card package order!!