If you have made a New Year's resolution to cut down on frivolous spending, one way to start is to subscribe to one of our card packages. Just think for a minute about how much extra money you spend when you run to the store "just to buy a card." Do you leave with "just the card," or do you add a few extra items to your cart? How much money do you spend on the card? Store-bought cards are expensive. That is one thing on which we can all agree.
If you always have a card on-hand when you need one, you will save yourself a lot of money by eliminating all of your excess impulse buys. Promise!
Here is a look at our newest collection that is currently shipping in new orders: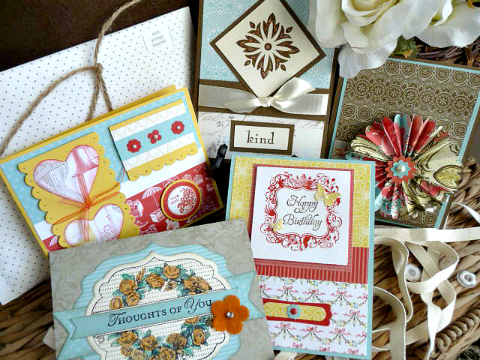 All new subscribers to our One-Time, Monthly, or Quarterly card packages will receive two of the cards shown above. (Hurry, quantities are limited. Order before we sell out.)
This collection includes "Happy Birthday," "For You," "Thoughts of You," "Kind," and blank card fronts. The insides of the cards are blank, allowing you to write your own sentiment. If you need some ideas to help you get started writing something meaningful on the inside, visit our "Sentiments" page HERE.
Take a look at a close-up shot of the "Thoughts of You" card. This saying is versatile. You can use it to cover a variety of needs, from birthday to sympathy to thank-you.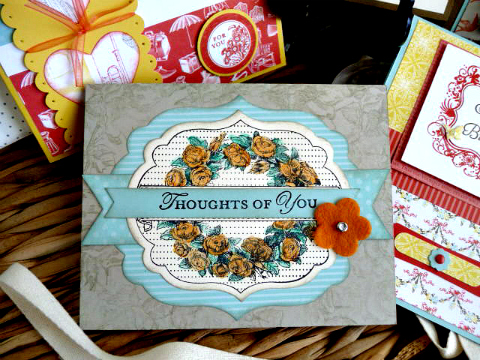 For more information on our card package subscriptions, visit HERE or email us at info@ewillow.com.