(You can find the tutorial for the faux suede box HERE.)
Now that you've made the stationery box, you need to fill it! The box makes a great gift. Not only will your friends love this, but teachers will love it, too. The box and cards that I made are for my friends Deanna and Dave of The Silly Goose Farm.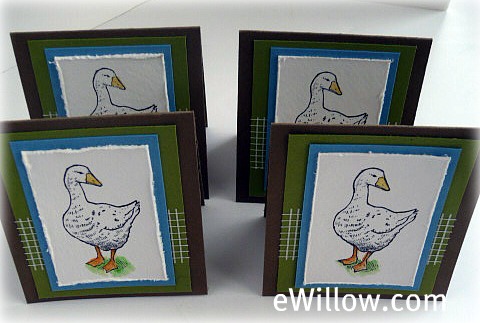 The above photo shows four 3 x 3 notecards that fit nicely into the pocket envelope on the inside lid of the box. The bottom photo shows the 4-1/4" x 5-1/2" notecards that fit into the box.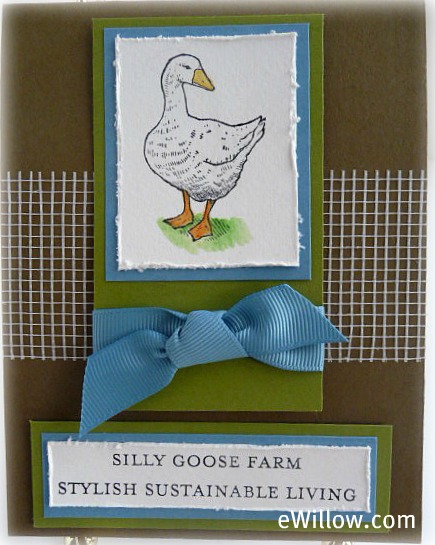 For a nice touch, make sure you always stamp the envelopes with a coordinating image.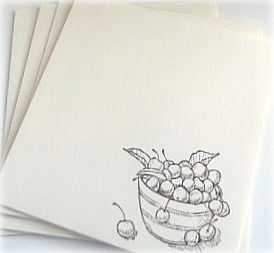 See the space on the right side of the photo? That's a fun space where you can put tags, pens, or postage stamps. I decided to have a personalized rubber stamp made and send it along with the notecards. (Come back tomorrow for info on the personalized rubber stamp and how you can order one. They're great!)