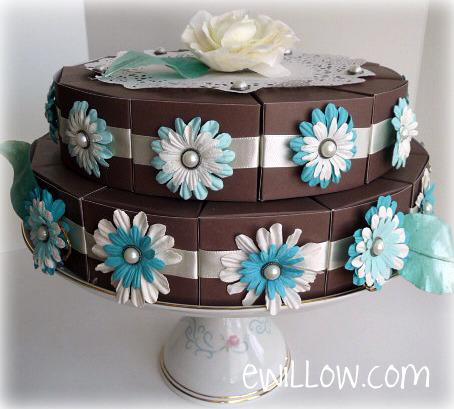 My review is in...THESE pre-cut, pre-scored, pre-hole-punched, already-adhesived paper cake treat boxes are FABULOUS!!!!! If you don't mind that they are brown and they are all the same size, I totally recommend that you buy these instead of bothering with the templates and making your own.
All you need to do is make embellishments to decorate your cake. I used paper flowers, doilies, silk roses, and brads. The ribbon that you see comes in the package. It is already pre-cut! The best part is that each piece is cut at the perfect length for you to either make a bow OR wrap around the cake piece like I did.
I can't say enough about how great these are to work with! I made TWO cakes in two hours, and that included adding the embellishments.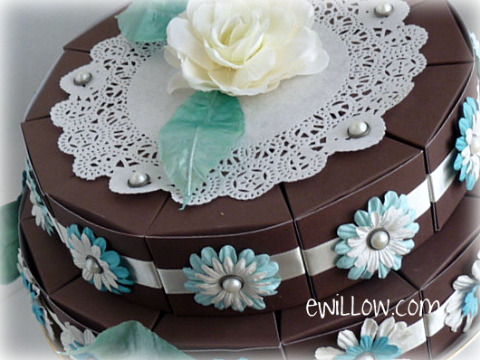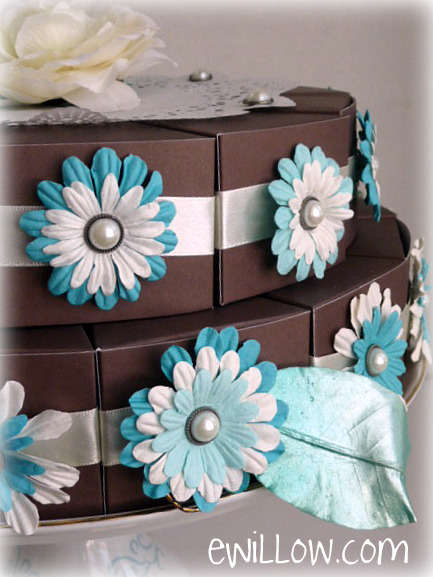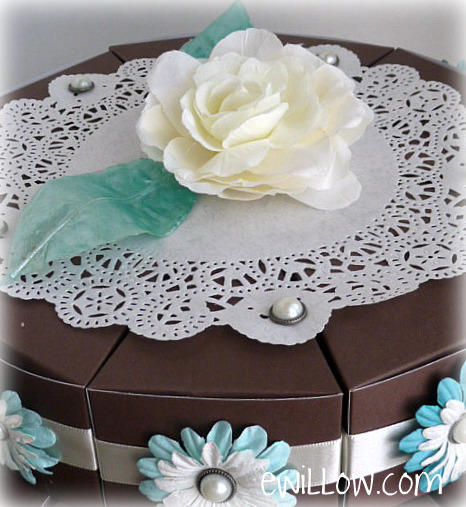 *This is NOT a paid endorsement. Neither Charlene Harreveld nor eWillow.com were compensated in any way for this product review.