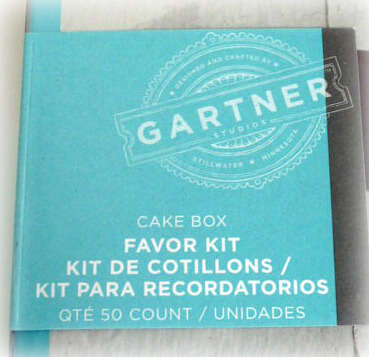 If you love, love, love the paper cake, you will love, love, love what I found for you! Did you know that a company called Gartner makes pre-made, pre-scored, and pre-punched paper cake treat boxes??!!! As if that weren't good enough, the boxes come with the adhesive already on them...all you have to do is peel and stick! The ribbon is included, too!
I decided to use my 40% off coupon and buy a box. (F.Y.I. there are 50 pieces in a box, and a box costs around $20 pre-coupon discount.) I wanted to try them out for myself to see if I should recommend them to you. I haven't finished the entire project yet, but from what I have seen so far, I really like them.
The only cons I can see are: 1) they are only available in brown, so you are limited as to what you can make 2) they are all the same size, so making a layerd cake like the one HERE isn't really possible 3) the paper is lighter than the 80-lb. cardstock that I like to use, but it is still an acceptable weight.
I'm going to get busy assembling the pieces, filling them, and decorating the cake. See you back here Monday with the finished product!
This is what the box looks like: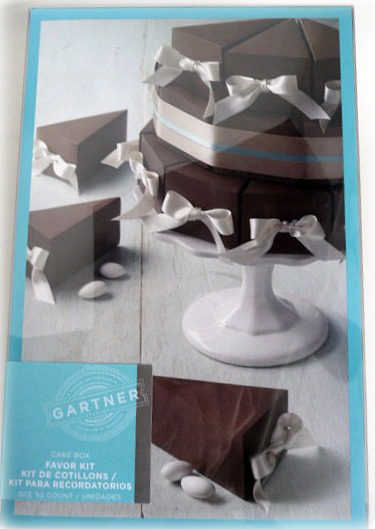 Look! They are already cut and scored, and the ribbon is included...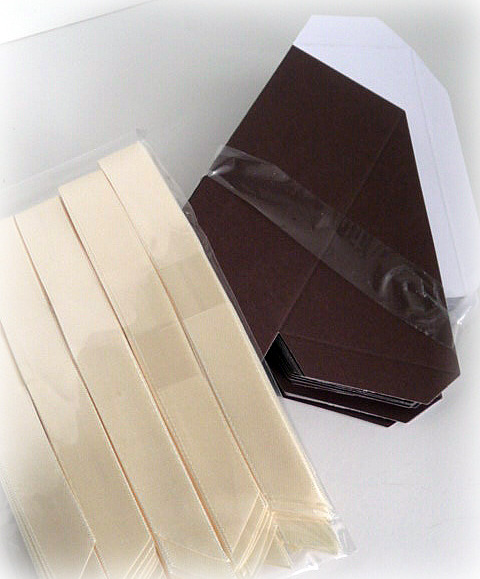 The holes are already punched, and all you have to do to assemble the box is peel and stick...