I wanted to change things up a bit and show you a fun project I made for a rubber stamping convention that I will be attending later this month. I made a bunch of these mini scrapbooks using plastic name tags and metal key rings. This is a really easy project to make. I made all of these in under two hours.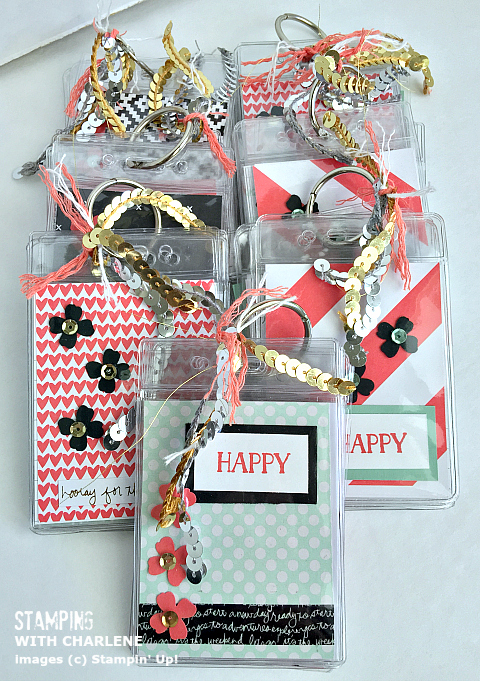 Make these with your kids during the impending long hot summer days. I used all Stampin' Up! products to create my books. There is a slideshow at the end of this post that displays the different supplies I used to make these scrapbooks, but you can use any style of paper and embellishments that fits your style. Here are a few more examples: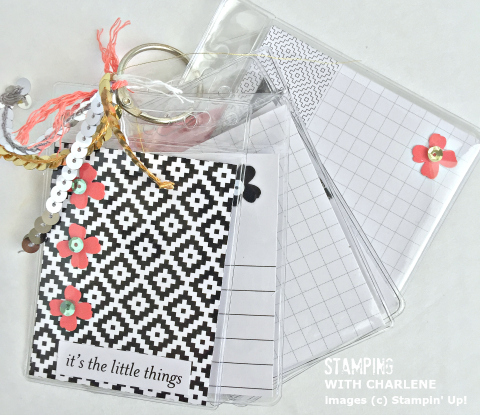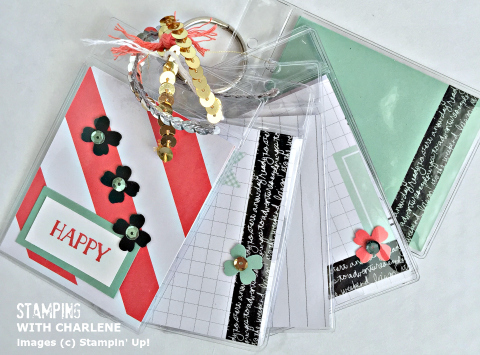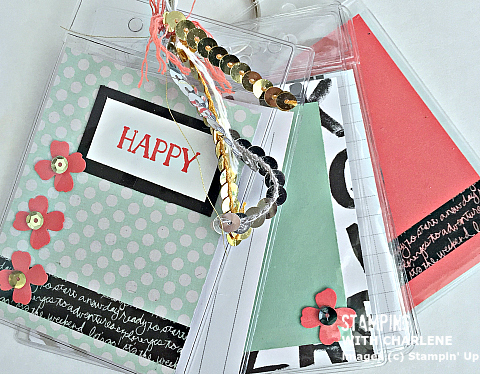 Share your books with us! Leave a link to your blog, website, or Facebook page in the comments section below so we can all see your creativity!